PixelOver – transforming digital art into pixel art
[Quick] Video Review
I stumbled across "PixelOver" – a tool for transforming digital art into pixel art – and immediately liked it. PixelOver is in its early stages [this video was recorded with the Alpha V0.6] but it shows great promise and was good fun so far. The tool allows you to turn hires art and vector graphics into pixel art quickly and conveniently. It has a lot more to offer than I could cover in this [initial] quick review.
Go and check it out on itch.io:
https://deakcor.itch.io/pixelover

Working with tutorial art
I had a great time throwing some of the tutorial art from the trees tutorial and the modular houses asset sheet into PixelOver. In the current version [Alpha V0.6] the svg import wasn't working properly [fixed in the next build]. I exported the art to PNG and opened those. A few clicks and a little tweaking and I had some very nice pixel art pieces. The vector art is easy and fast to edit and geared at creating variations. The idea is to streamline the workflow – including custom palettes – and create the vector base first and turn it into pixels in PixelOver.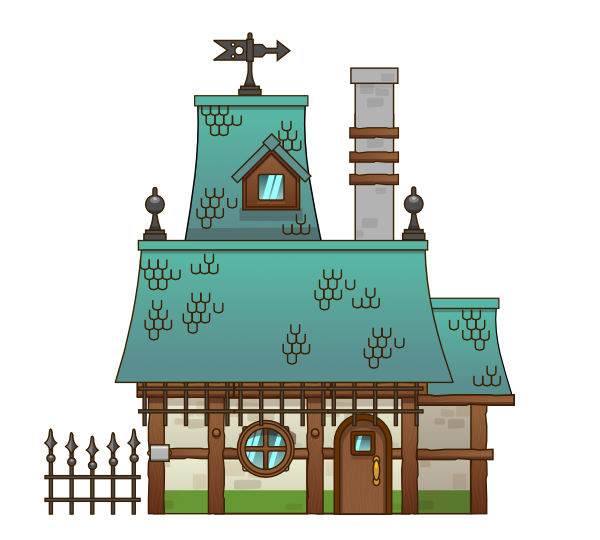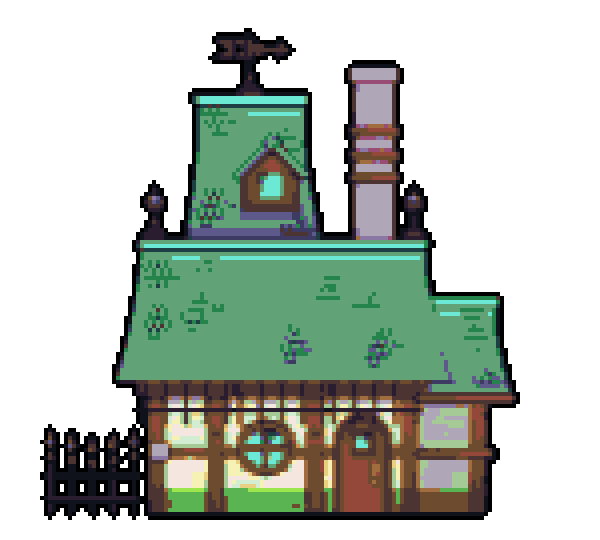 The house has a new [pre-made] palette assigned to it. I also tweaked the contrast and brightness a little and added an inner line. I would still touch it up a little before using the art as an asset in a game but it's a great start. Touching this up would be a lot faster than a complete pixel art creation.

Complex Illustrations
Another nice test image was "The Kraken" from an earlier video tutorial for Inkscape. It's more complex in its light setup and colouring. The resulting 16 colour image with dithering turned out quite impressive in my opinion.