My entries for the 'Inkscape – About Screen 1.2 contest'
I have been playing around with Inkscape in time for the 'About Screen v1.2' contest. It was good fun and I got a little carried away.
The first design is close to 'my style' cute and colourful. I draw fun little monster sketches all the time to add to messages, emails, and letters to my grandkids. I used a lot of clipping masks, blurs, and gradients in this one. It was a little bit of a change to the Affinity Designer workflow I got used to lately but Inkscape did allow me to get my idea into shapes without too much hazzle. I was pleasantly surprised and Inkscape turned out to be a lot of fun – hence the title 'Joy!' for this one.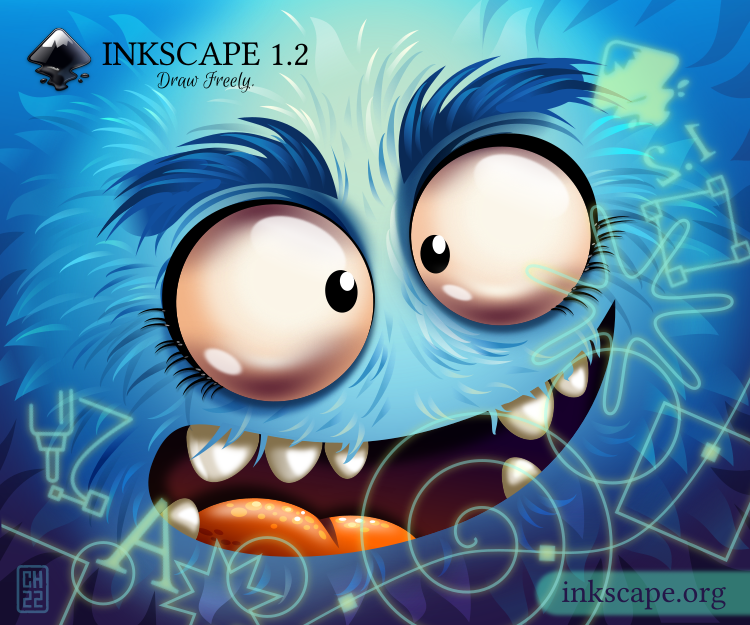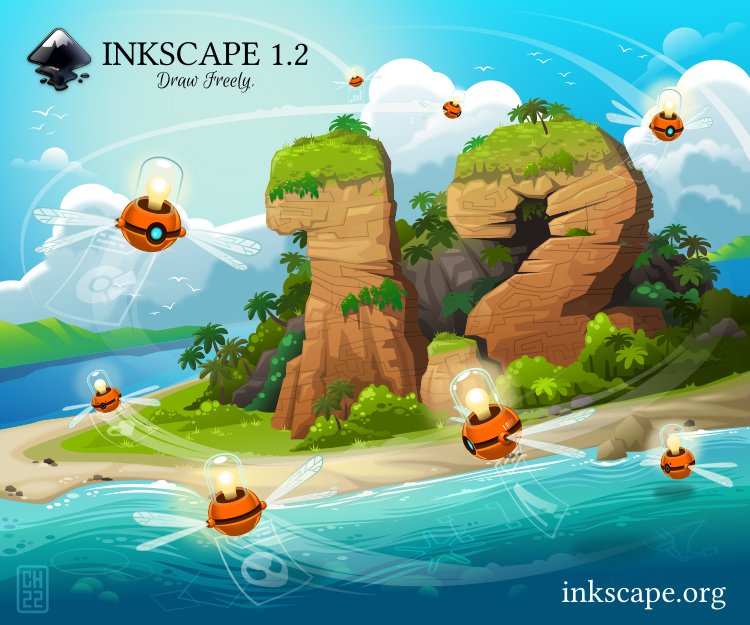 With some time to spare – and temperature in tropical Queensland way too high to do much outside [no bike rides for a while – 40C is not my idea of fun] – I created a second design in a different style and a very different idea. Inkscape made it a little harder to pull this one off as I forgot how adjustment layers in Affinity Designer spoil me when it comes to quickly changing and adjusting colours to the whole design or large portions of it.