Design a Cartoon Cactus
Inkscape tutorial
The first tutorial after a not quite so smooth start to the new year. My work laptop decided to die on me [thanks to a dead graphics card]. Finally, I am back in the swing of things and working through your wish list.
Let's start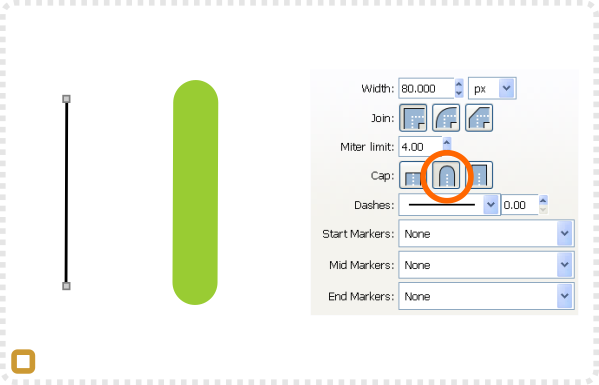 Start with the straight line tool .
Set the stroke colour to a nice green and change the stroke style…
… to a thick line and a rounded cap. Set the stroke colour to a nice green and change the stroke style
Make two duplicates with slightly thinner strokes. Add a node to those and deform them into an L shape.
Change the L shaped lines to curves and round corner a little bit to look more natural.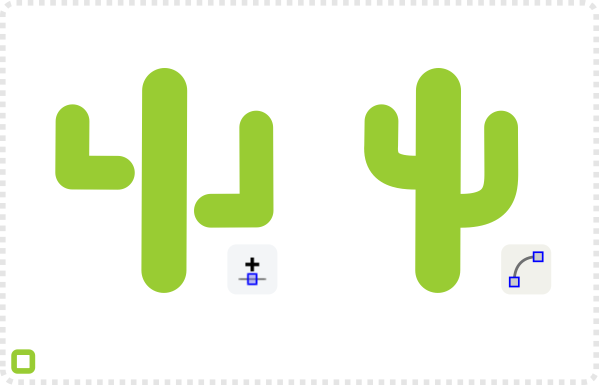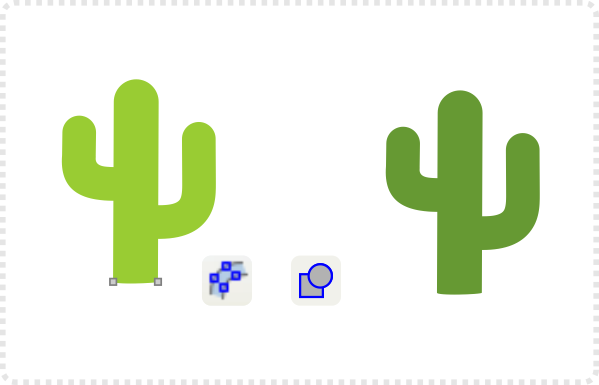 Use the Path/ Stroke to Path command to convert the lines and flatten the nodes at the base.
Duplicate the shape and give it a darker green. This will be the shaded part of the cactus.
Use the node tool, select all nodes, convert them to corners and move the to releave the lighter shape.
Create a box to cut part of the shaded shape with Paths/ Difference (CTRL + -).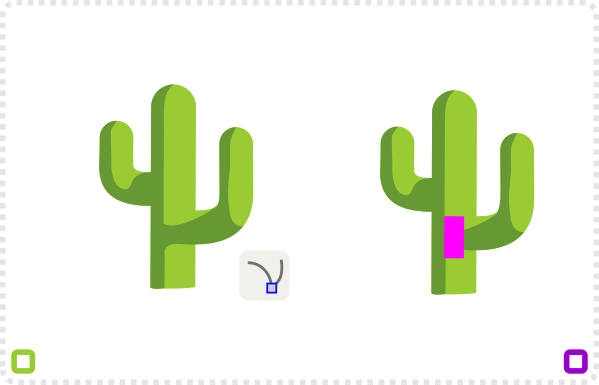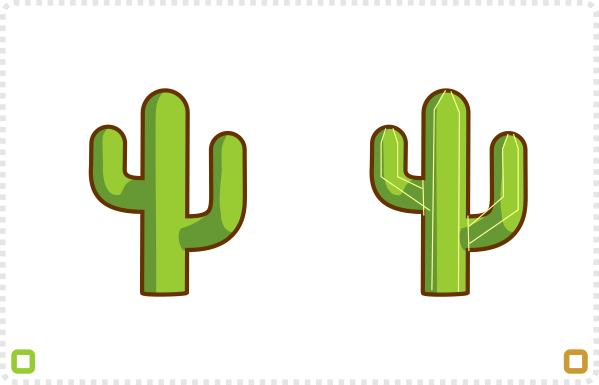 Adjust the nodes and then add a duplicate of the lighter shape, remove it's fill and give it a thin outline.
Use the straight line tool to add some detail to shape.
Convert those lines to curves, add a stroke colour and a thickness a bit smaller than the main outline.
Create circle with the same stroke and deform it into two thorn shapes.
Place, duplicate and rotate the thorns and place them all over the cactus. Move some behind with Page Down.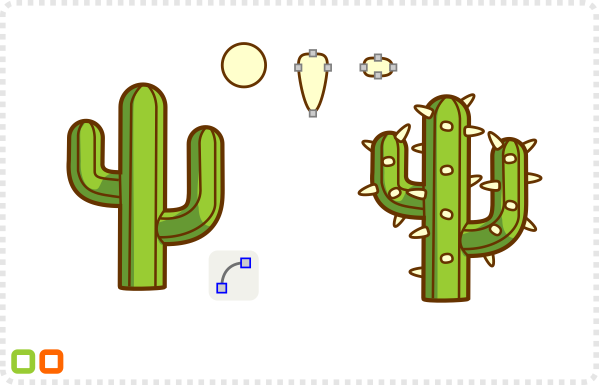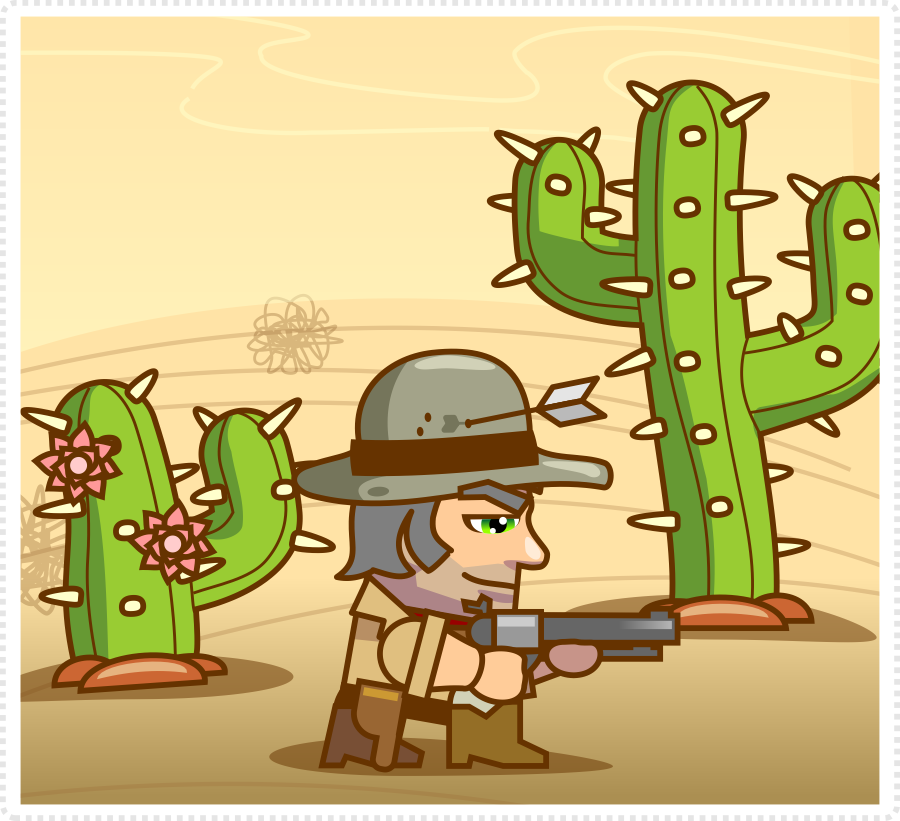 Add variations, curve the main stem, shorten or add some flowers to make it look more interesting.

I hope this is helpful, Andrea. Enjoy!
---
Get the source art (SVG  and PDF file) (does not include the BlockBuddies cowboy) of this tutorial for free.