Gameart Quest
Kickstarter Campaign
Here's something worth looking into and backing: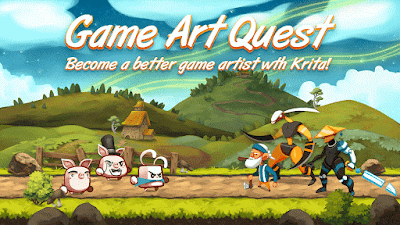 In this series, he will run you through the process of creating professional-grade static assets for games. He will share his workflow and productivity tricks. He will show you how Krita is becoming a solid option for professional work.
The concepts you will learn apply to any painting application or medium. To become a more efficient game artist, you have to sharpen your observation skills and explore drawing techniques. These are the same regardless of the tools you are using.
Check it out!