New Tutorial Idea
Complete Game Art Series
It's been a while since I posted a new tutorial. I know I still have some of the older ones to fix. It's been a bit of a rough start into the year so far.
Today I felt inspired though and a simple idea for a really quick tutorial on how to make cogs for a steam-punk background. It turned into something bigger. I would like to write a series of tutorials on one game project. A super crate boy style platform shooter!  It would cover every element needed to make the complete game. Beginning with the main character and it's animations to the logo. I would cover the background elements, the UI and the screens that go with. There's the game over, options, loading, help, etc..
I spent the better part of today on a first design and this is what it looks like at the moment.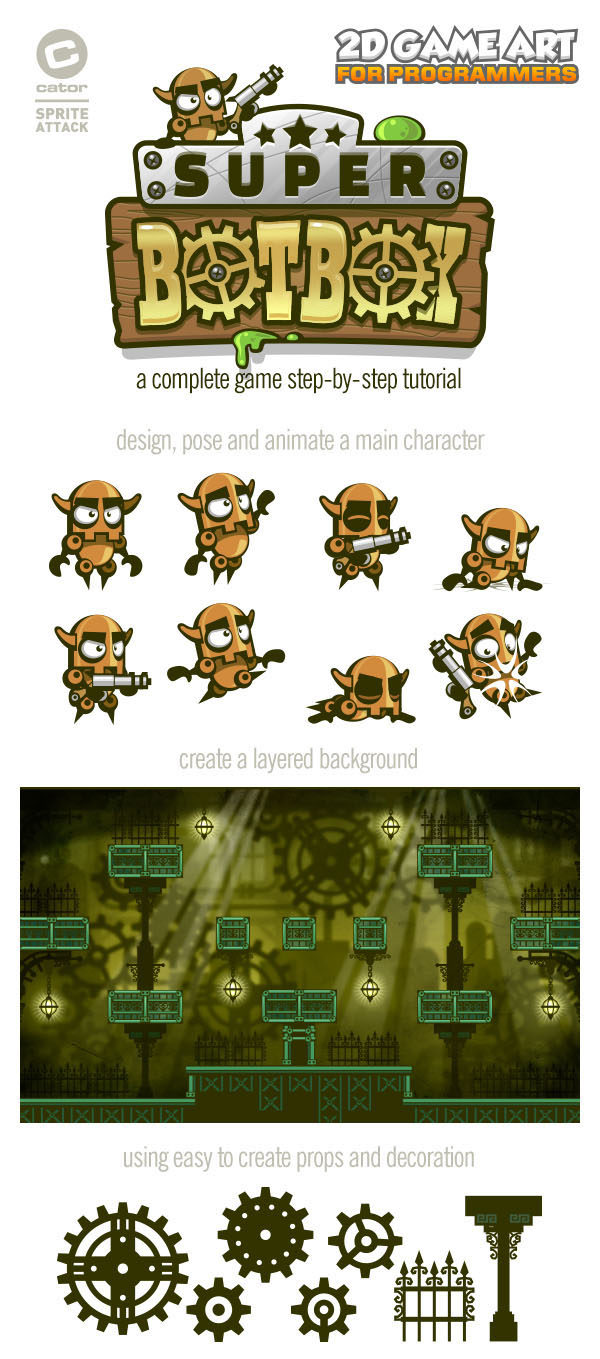 I plan to separate the steps into different tutorial posts (in a slightly changed format with larger images) covering aspects like 'creating cogs', 'making pipes', 'creating platforms', 'logo creation to match the theme', etc.
I will also compile everything into one compact pdf document as a download.
Please let me know if you think this could be interesting. I need your feedback before I venture into the biggest tutorial project I have attempted so far.
In other words – leave a comment!