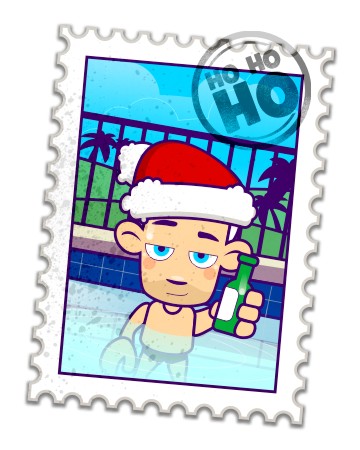 Happy Holidays!
I hope you all have a good, peaceful and happy holiday season. Spending my Christmas in tropical Australia still feels weird. There are the presents, a lot of time spent on dolls' house figurines and furniture for my grandkid, and a wooden Christmas I painted for a charity sale, it's hard to get into the right spirit. Coming from Germany, Christmas is about cold, a real tree, wax candles, the smell of cookies and the fireplace burning. It's not quite the same as summer, sun, and beach at 30C.
It's scary to see how little I posted this year but other things had priority and took up a lot of my time and energy. I do feel bad about it and (as usual) would like to change it. 2019 threw a few nasty punches at me and it looks like the year is ending on that note as well. My neural pains have been a problem the past few days and I taking it easy. There are a few new approaches to battle the aches I am trying at the moment. The first results are quite promising therefor I hope for a better run in the next year!
I wish you all the best for 2020!
Sunny greetings from Downunder,
Chris