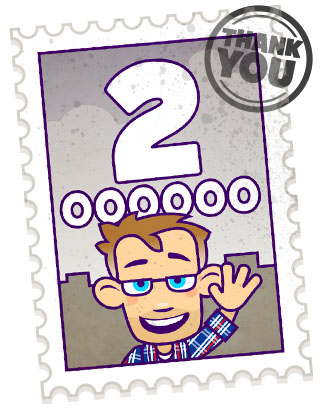 2 Million
Giveaway
This weekend all the tutorial assets that are linked to the blog posts are free to download.
Note:
I was a little bit lazy… and didn't alter the prices on the blog pages though. As soon as you click on the buy button you should see the discounted price on the selfy page – 0.00.
Thanks to all the faithful followers helping this blog reach the 2 million page view milestone.
Update:
… that's it… another weekend is over and it's back to work… and I set the assets back to their normal prices.