Cute and colourful character design in Affinity Designer
Affinity Designer Video Tutorial
This video tutorial is on the design of a cute and colourful character in Affinity Designer. I had some fun with shapes, turning into cute eyes, and finally a head. It was fun and before I knew it, I had a blue guy looking back at me. So, I decided to do a similar design and record it. I have done a few shorter/ quicker designs prior – 10 to 15 minutes but never more than that. It was not 'straightforward' and there are a few 'dead ends' – undo is your best friend. Mistakes happen and this time I didn't edit them out. The video captured the whole 45 minutes I worked on the purple character. I compressed it to 10 minutes. I hope you enjoy it!


Starting with simple shapes
When creating designs from scratch I find it easiest to work with basic shapes like circles and rectangles. Map out the shapes and silhouettes before getting lost in the details. You don't need to be able to draw, placing shapes on the other hand is a lot simpler.  The blue guy was done while being bored with a 'mediocre' movie running on the 2nd monitor… and he was a lot more fun!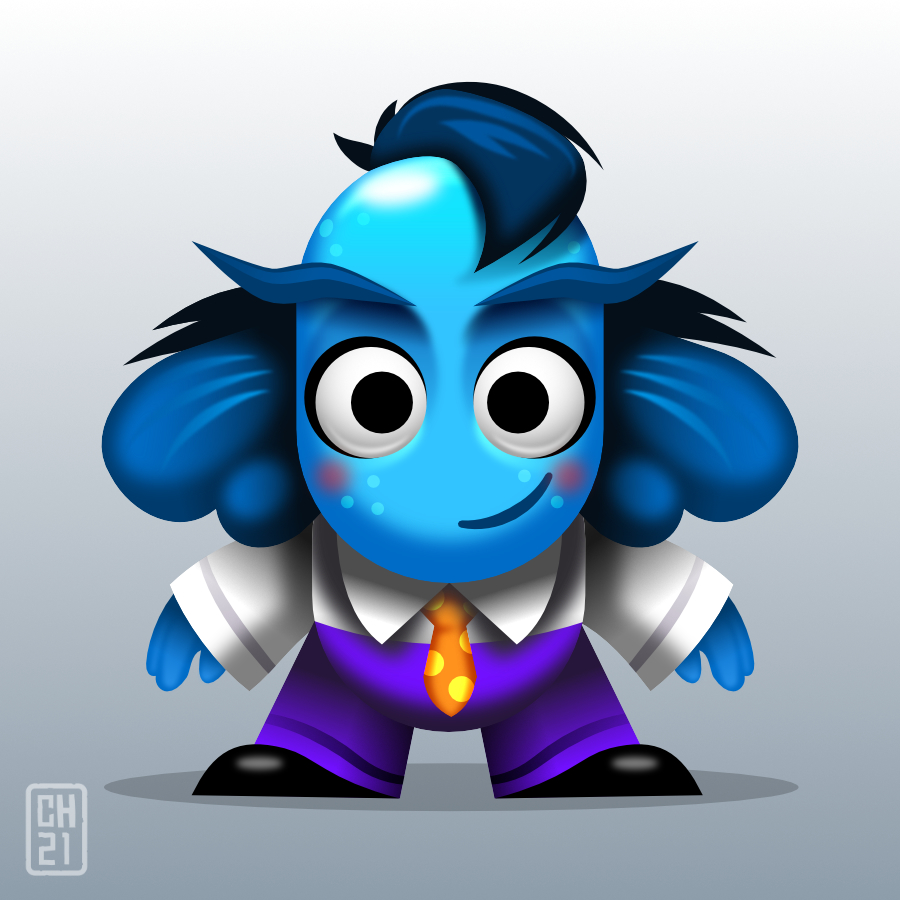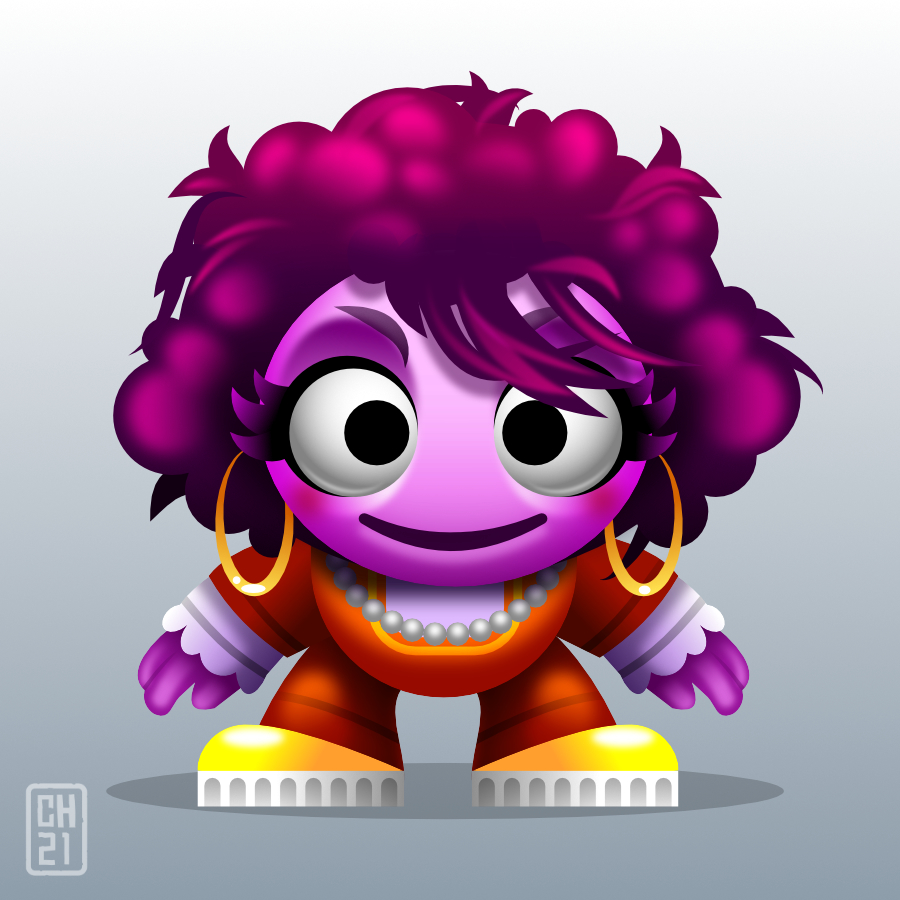 The final design is never final. Looking at it in the morning [after creating the video at 2.30 am] I could change a few things… Yet, seeing she won't be used [at least at this stage] I will not touch her up more. Once more characters for the same 'world' come into existence changes are most likely to happen to keep the cast of the game/ illustration consistent.

I hope you enjoyed this video on the design of a cute and colourful character in Affinity Designer. Please like the video, subscribe to my channel, and leave a comment to let me know what you would like to see.
Doing these character designs – without a concept and just for the fun of trying out colours and shapes – was a lot of fun. If you get a chance, have fun with the tools you are using. Every now and then, do a design you want to just for the fun of it. It usually shows in your work.
Enjoy!