Using multiple Textured Brushes on one object in Affinity Designer
Affinity Designer Video Tutorial
In this advanced video tutorial, I use multiple textured intensity brushes on the same object in Affinity Designer. By layering several strokes, I create an intricate and more complex-looking style. I created the brushes and patterns in Affinity Designer prior. They are available for FREE to try out this approach and have some fun with lace and checkers.
In the video, I explain how to use the Appearance panel, add more strokes to an object, adjust them, and save the finished setup as a reusable style in the Styles panel.
The source files and the brushes and patterns can be found on my gumroad page.



FREE Affinity Designer source files, patterns and brushes
I uploaded the source file with various designs to my gumroad page as a FREE download. The patterns [as .affinity, .png, and styles] and the seamless lace brushes are also available for FREE. Get the files here. Just enter a 0 [zero] in the price field to get the file for free.
Note:
After being told, that my files are not really free but asking for money. I would like to quickly clarify that. I am using gumroad to manage the files for me, allow easy updates, and inform people who downloaded my files of similar offerings they might be interested in. This is the way it's set up by gumroad, not be me. There is no simple 'Download for free'-button as far as I know – otherwise, I would have added it.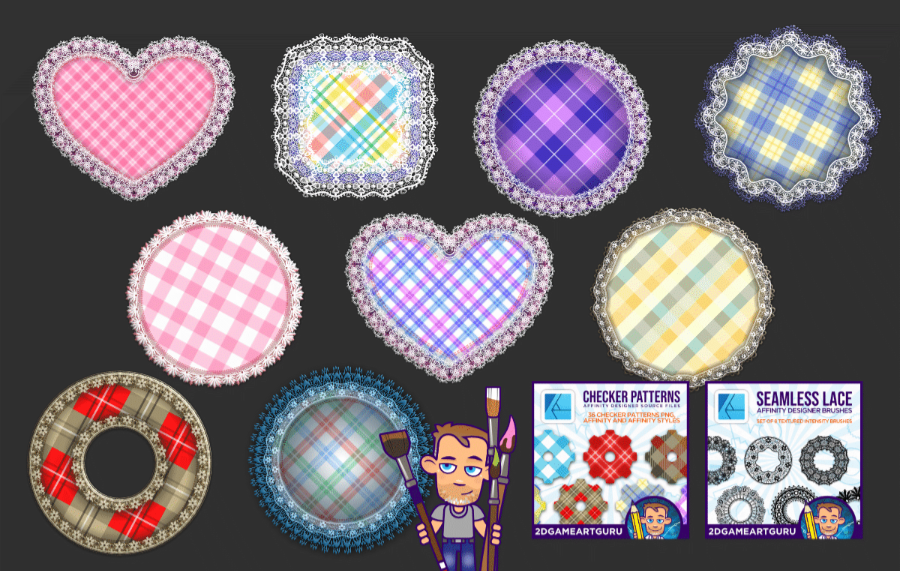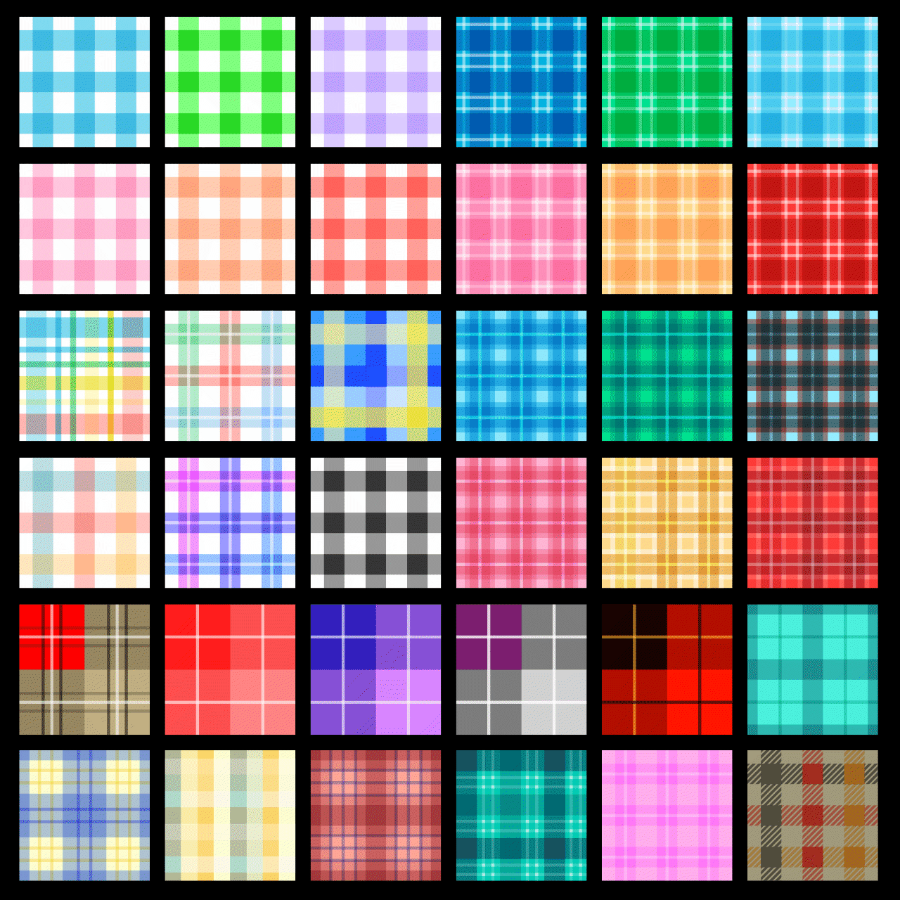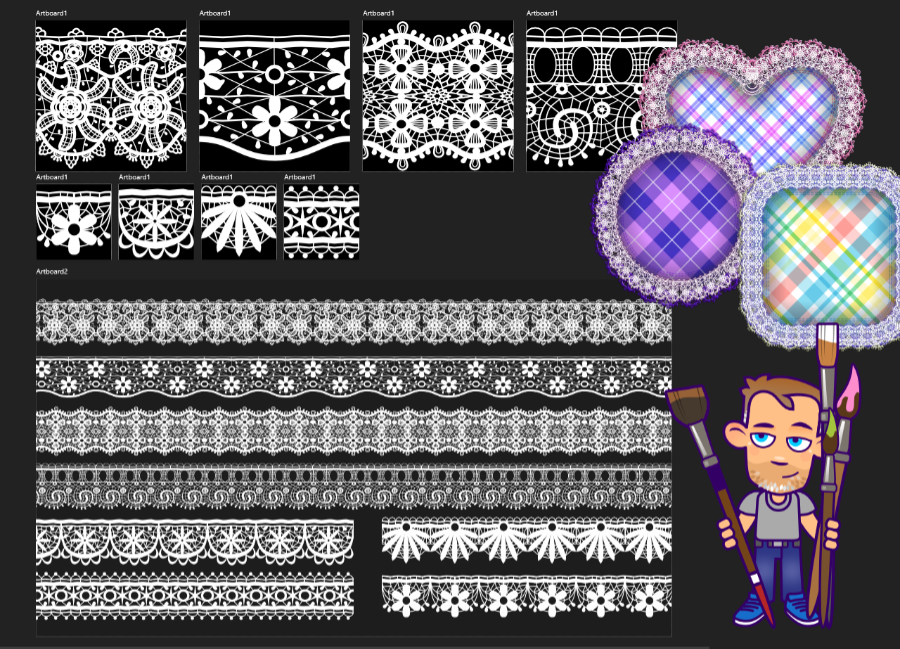 I hope you enjoy this slightly more advanced video. This may push the limit of what the multiple strokes in the Appearance panels should be used for. Ultimately, it works! Enjoy and let me know in the comments what you came up with to use this slightly odd approach! As always, your feedback is very important to me!