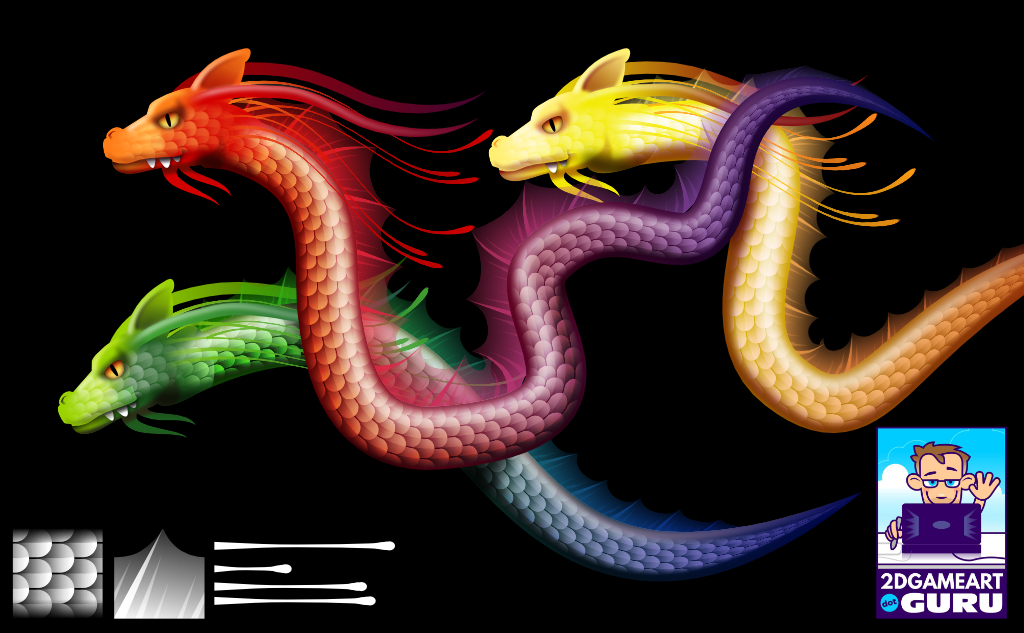 I have been playing around with Affinity Designer's vector brushes for a bit. In reality, they are not real vectors but bitmap images [PNGs] aligned along a vector path. The images get either stretched or repeated along the vector line. After starting out with some 'standard' grass and flower patterns, I decided to put the brushes to use on elements that usually are more time-consuming to illustrate.
The result was a scale pattern for a snake or dragon. They would have to follow the bending body and scale in accordance with the body shape. Doing it with a vector brush [on top of a standard brush] turned out a lot easier and faster. I ended up creating two more brushes for the design – a shape along the spine and some extensions on the head.
I will break the process down in the next tutorial and will also try and replicate the effect in Inkscape.

…and here are the tutorials…