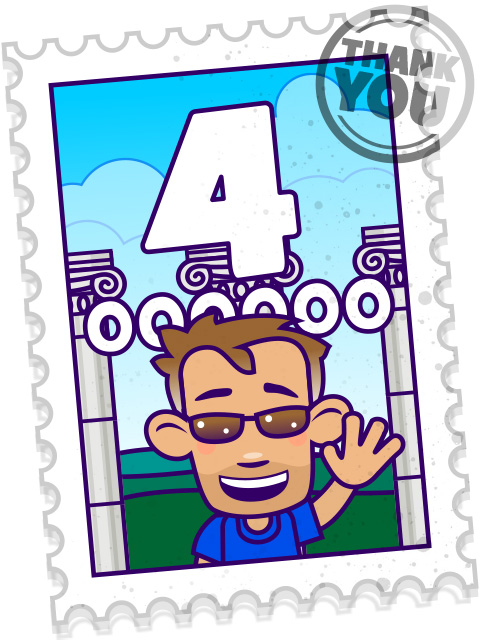 2Dgameartguru.com has reached a new milestone
4 Million page views!
The page view counter has kept ticking while I was on vacation in Greece. This blog has been hitting the next milestone.
A special thanks to all of you who read my ramblings.
Thank you for taking the time and stopping by and bearing with me through the dry spells when real life and time restraints prevent me from posting. I am having way too much fun with this blog – when I have the time. I don't intend to let real life issues stop me for too long.
As far as a giveaway goes, I haven't prepared one for you YET. However,  I am working on it and will be coming up with some nice presents.