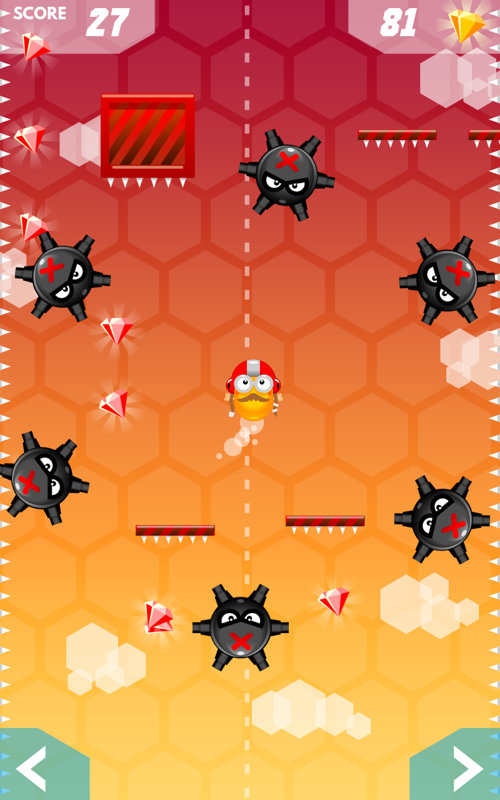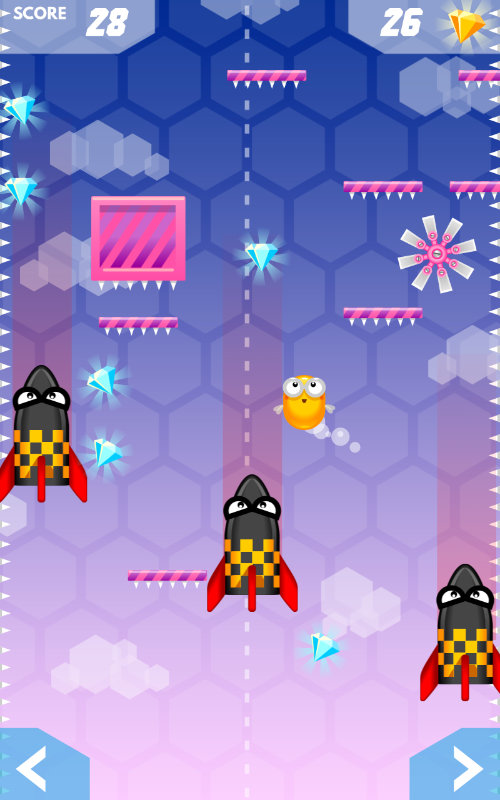 Pupey – Reach New Heights
Game Launch News [Android]
Pupey – Reach New Heights – a tricky little action game – is out on GooglePlay now. Those of you who know this blog might have seen the 'before/ after' image in the frontpage. It's been a while since I worked on this one with Algerian coder Mohammed Islam Hadjoudj. He has ported it to Android now and it's out for you to grab and give it a spin. 
PUPEY is a colourful litte arcade game. Your main aim is fly upwards in a sky filled with obstacles.  Keep away from those. Avoid crashing into any of the traps – all while collecting coins scattered all over the screen.
Controls are very intuitive. Swipe your finger to guide your player. Plan ahead so you won't be caught off guard by any of the stationary, rotating or moving elements out to end your flight.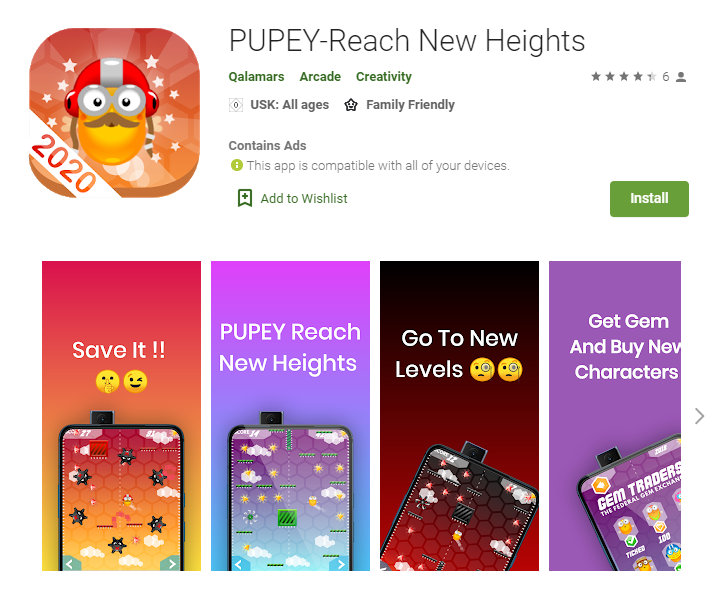 The difference art makes
Pupey is a good example how a game can be transformed with consistent and contrasting art. It's not about the complexity of game art. The main characters in this game are very simple. We tried to keep the level of detail simple but make it easy to distinguish elements and keep the player's focus on the essential elements.
Keeping things simple is my main advice when you are starting your indie game and are overwhelmed by the tasks ahead. Rather than spend a ton of time on 'the most awesome looking' character, keep things consistently simple. Make sure the game works and feels right. Eventually, you can improve the art elements, refine and add details.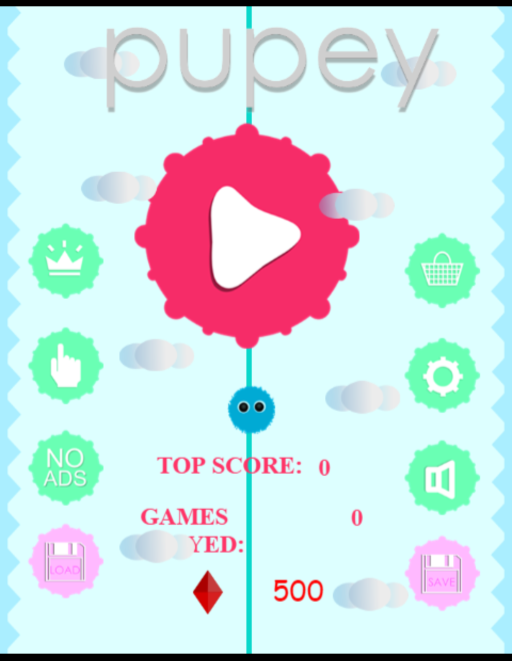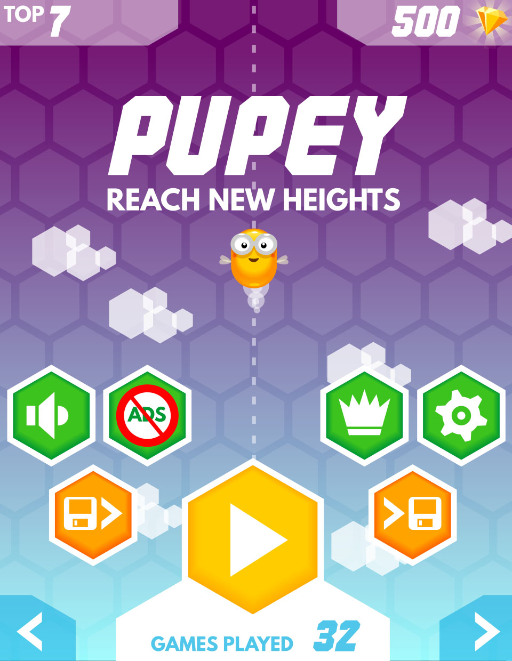 It should be fun…
I am a firm believer in 'fun shows in your work'. It should be fun to create the game. It won't be all the time. We all know that. Overall it should be a great (yet sometimes stressful) experience that you enjoy. Your passion will show in the game, the art or the music!