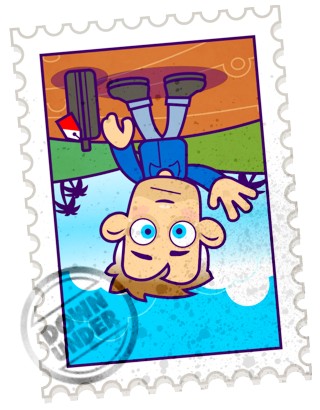 It's been a while since the last post and a lot has happened. I made the move back to Australia. After 6 years abroad, the cold, grey and wet just got to me. I was missing the sun and the warmth too much. In January I headed back to Tropical North Queensland.
It took a little longer to set things up. It might not be much of a surprise when you start pretty much from square one. The phone and internet turned out to be a major problem as the wires got crossed between the provider and the independent service guy. Sadly that happened a few times and it took way longer to get an internet connection up and running.
Just as things started to work, I did my back in. One silly move while helping friends with their garden. A week of half-assed rest and I was feeling ok. Only to do it in again when picking up the trash to take it out. A week of proper rest, a massage, heat packs and some moderate exercise (mainly laps in the pool) and I am finally ok to sit at the computer again. Yes, I will look at a standing option as well… ;)
Now that I am settled in, I plan on posting again (regularly). The goal is to post once a week (preferably on Mondays) and again mid-week on the Affinity side of the blog, where I will post the tutorials done for Inkscape using Affinity Designer. As the tool does have some added features those tutorials will vary a little bit.
Starting today with a step-by-step tutorial on small buildings for town or map scenes… let's see if I can stick to it… ;)