Seas the day
Addictive mobile phone game
Another game project finished and out the door. 'Seas the Day' is a collaboration with
Sherif Salama
from Ankh Games. The project started with feedback on the designs. Ending up in a whole game being illustrated in the end. Resulting in a lot of fun, this addictive and colourful game is perfect to pick up and play on the go. Ideal mobile gaming delight!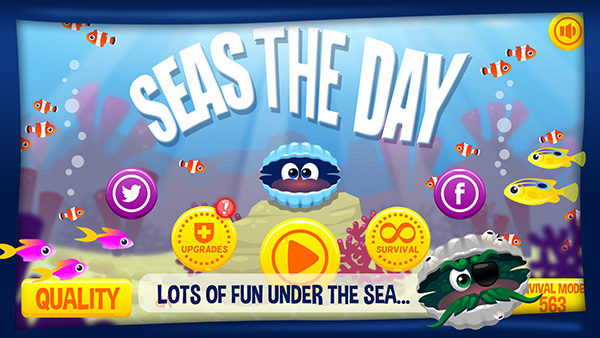 It's been a joy working on the colourful art style – showcasing how to put the tutorials in this blog to good use. The tutorial on gradients is the base for the underwater world of this game – see More fun with gradients. As usual, most of the designs are based on simple shapes and variations.  There was some touching up involved in the production though. Notably in form of bitmap effects (mainly blurring) on some of the elements. This way depth and an underwater feel were achieved.

Give it a try and spend some time under the sea!