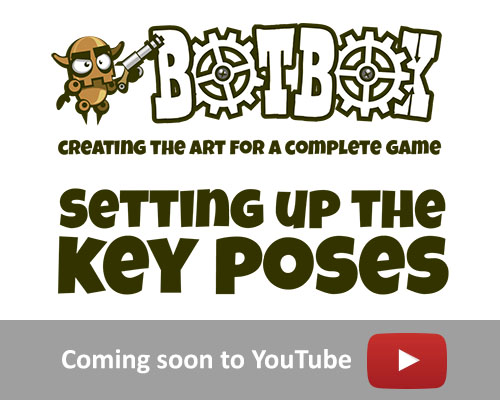 Video Tutorials
First tests
I had the animations done and they do look ok… but when it came to the tutorial I was a little stuck and the current step-by-step format is not all that helpful when it comes to explaining animations.
So… I did what I probably should have done a long time ago and sat done with a screen grabbing software and took a few test-takes. Rather than go straight for the kill, I chickened out and chose a slightly easier topic – the key poses. This first step of the animation is a little less spectacular than the moving images but I was a good test to get into working while explaining and recording the whole thing.
After three or four takes I ended up with something that started to look like it could work. I am not all that sure about the sounding good… but hey… it's my voice and there is little I can do about that (being a non-native speaker).
I will do a little bit more editing before releasing it for feedback and comments. Hopefully, it can be useful – alone or in combination with the written tutorials. I can't say I am 100% convinced yet but I had good fun doing it.