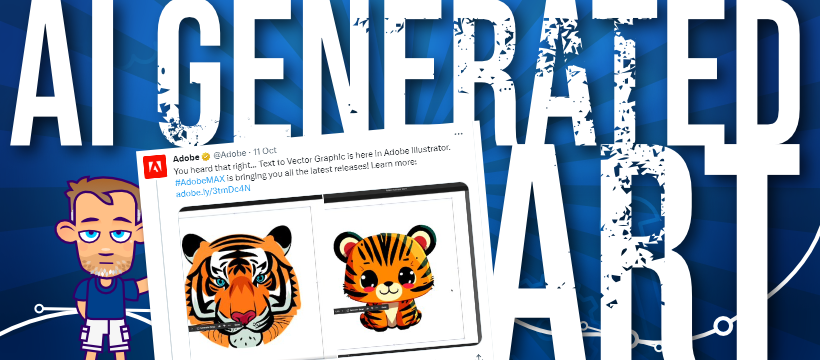 Adobe MAX 2023 – AI-generated Art
My apologies in advance but after looking at some of the announcements at Adobe Max it's time for another rant… It was only a matter of time before Adobe would integrate generative AI into Illustrator. At the current Adobe Max event they announced 3 new AI models – Firefly 2, Firefly Illustrator, and Firefly Design.
Adobe CEO Shantanu Narayen even used the "democratized creativity" line. What is that supposed to mean anyway? Art was never 'gatekept'. Anyone could get a scrap of paper and a pen and draw – it didn't need an AI tool [or a subscription-based creative toolset]. Some chose to draw, enjoy it, and work hard at it, and others didn't – simple as. It's not a 'unique talent' or a 'god-given skill'. Most of it is just practice and more practice. Why does someone who 'doesn't enjoy creating art' need a tool that makes images for him?
Can I stop writing tutorials now, stop recording videos about the creative use of vector design tools, or stop spending time on social media helping others with their design and tool questions? Heck no!
Understanding what you create, how to design it, and ways to change it to be what you want – rather than 'close enough to what I imagined' – is as important as the result.
It just means that there is yet another reason I won't use Adobe's creative tools anymore. In my humble opinion, their approach doesn't have the creative community in mind but is solely geared at pleasing the shareholders.