Designing Trees quickly and easily in Affinity Designer
Affinity Designer Video Tutorial
This beginner video tutorial from 2Dgameartguru.com shows six different approaches to creating simple trees quickly and easily. It is based on earlier tutorials for Inkscape.
In this tutorial, I cover easy ways to design trees from very simple icon designs with basic shapes to more complex combinations and modular ways to easily alter and replace parts to alter the look and feel of your design. Learn to use clusters with colour overlays to create the foliage. Use strokes and pressure curves to turn lines into leaves. Apply symbols and embedded objects to quickly edit your elements.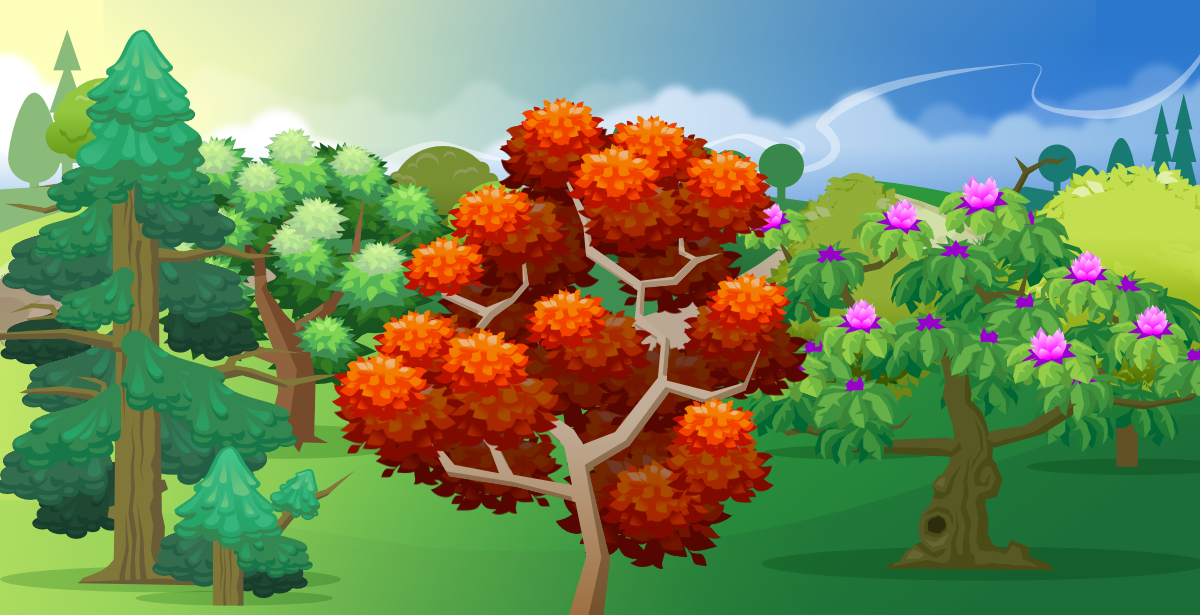 I hope you enjoy this video. As always, your feedback is very important to me! Let me know what you think about the video or what you would like to see on the blog.