Designing easily Adjustable Eyes in Affinity Designer using Symbols
Affinity Designer Video Tutorial
This video is a request from the comments on my YouTube channel. There are already two short videos on creating eyes in Affinity Designer. This tutorial is more comprehensive and elaborate – with comments and narration – though. In the process, I use symbols to make the eyes. The design relies heavily on basic shapes, tapered lines, and a lot of Gaussian Blur for softness.
The idea is to create a setup that is flexible and easy to adjust. Fewer nodes and more shapes mean quicker and easier editing. I chose an exaggerated cartoon look similar to Pixar movies for the tutorial. The same approach can be applied to realistic eyes as well.






The Affinity Designer source file with the 6 sets of eyes I created for the video is available on my Gumroad page. Download it for FREE!
Note:
A quick clarification – I am told that my files are not really free and I am asking for money. I am using the gumroad site to manage the files for me. It allows me to upload, update, and inform those who downloaded my files of updates and similar offers. There is no simple 'Download for free'-button as far as I know – otherwise, I would have added it. Add a zero in the price field to get the files.
Please, contact me if there are issues e.g. due to your location. There are always alternative ways to get the files to you!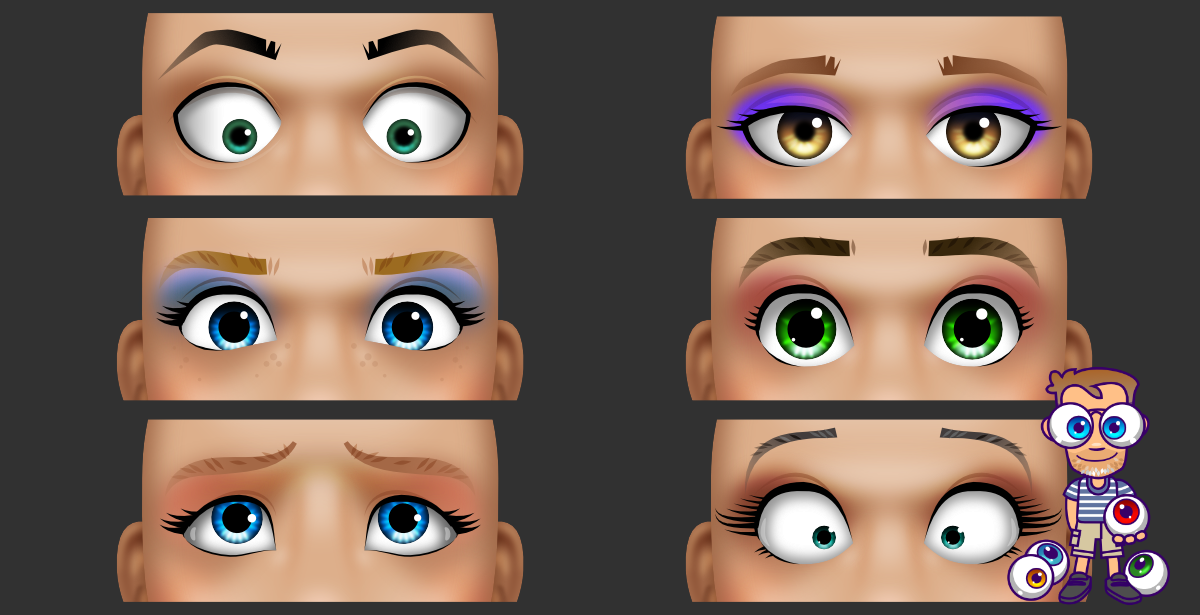 I hope you had fun watching this video and maybe even learned something new. If you did, please subscribe to my channel, turn on the notifications, and leave a like and a comment.
Your feedback is very important to me! Let me know what you think about the video or what you would like to see on the blog.