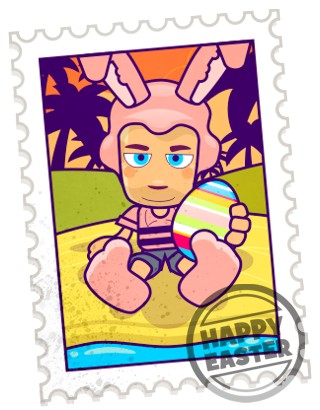 Free house elements
It's about time for a nice Easter giveaway. The assets from the last tutorial are here for FREE (public domain licence) Use them in your personal and professional project. Alter, change, play with and learn from them.
I added a few colours to the roofs, two more angles (easily add your own by skewing the roof one side at a time). There are also a few more doors, windows and a variety of wall patterns to work with.
To top it off I created a few matching trees and some roof decoration beams to give you more elements to play with.
Although the zip-archive includes bitmap images (.png) of all elements, working with bitmaps is not ideal as it will make editing a lot harder.