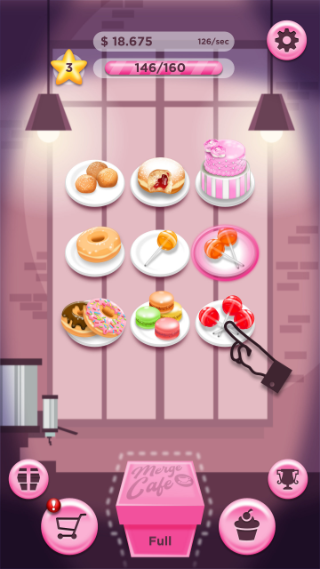 Merge Cafe – Facebook Instantgame
Game Launch News
Merge Cafe has been launched on Facebook Instantgames [a while back … ]. I had quite a bit of catching up as far as posting on the blog goes… I had the pleasure of working with Richard Gale again. Now he's the solo-developer of of 'a proper job games' and we created some mouthwatering cake goodness.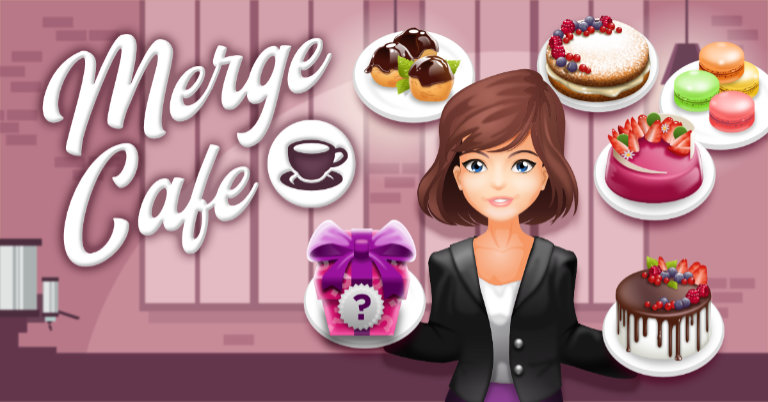 I switched from my usual tool for graphic design to Affinity Designer for the cafe merge artwork. The idea was to create a very glossy, smooth, a tad over the top look. I needed a good and easy to handle transparency tool and the ability to blur things. This would give me the extra smooth look.
It worked out a lot better than I expected. Affinity Designer allowed me to create the art for the facebook instantgame Merge Cafe in a stable and fast fashion. I would create the highlight or shadow shapes, blur them and keep modifying them while the effect was updated in realtime.
Helpful features
Another great feature I used quite a bit is the 'pixel persona'. You can mix vector art and bitmap/ pixel elements seamlessly. E.g. rather than try and create a crumbled cake texture, I would just paint it with a soft brush as a bitmap layer. These elements can be clipped, masked, recoloured, and scaled without problems in Affinity Designer. Working with them as an editable part of the illustration made it a lot easier to achieve the desired look. Symbols are another nice addition to the toolbox. I created rough shapes of e.g. strawberries as symbols, dublicate them and place them on the cakes. Later on, I would edit the symbol and update all berries with more detail.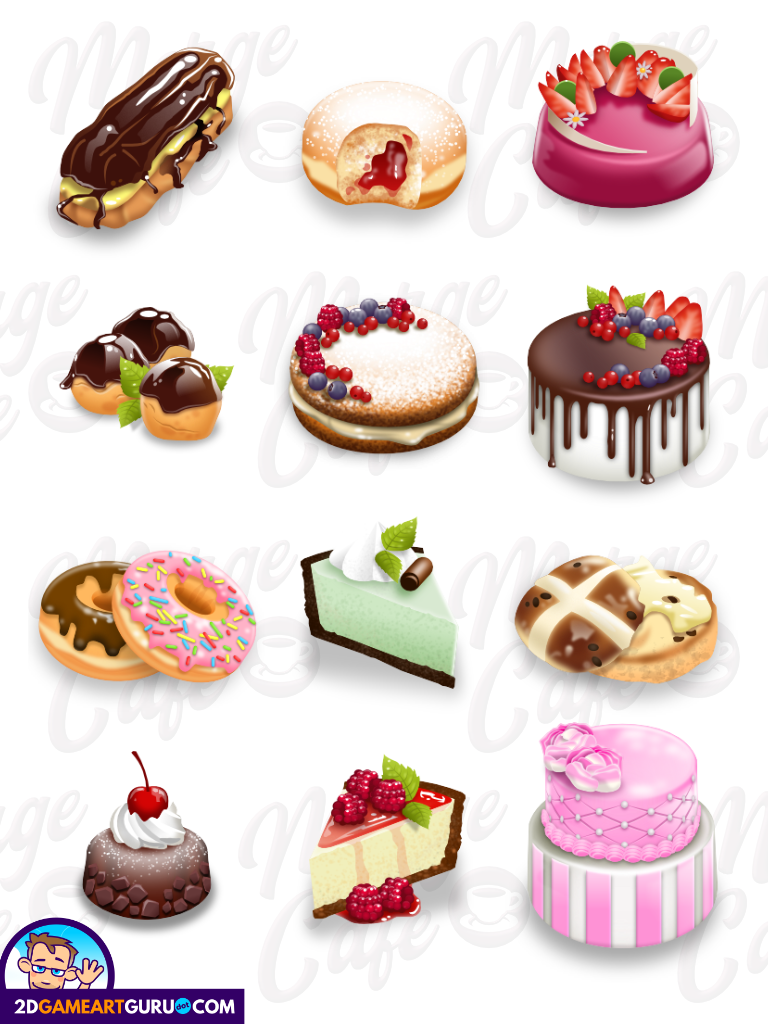 Exporting the art to ingame pngs was a breeze thanks to the 'export persona' and the output quality was just fine. I will continue using Affinity Designer for tasks like these that require a high level of polish, shine and smoothness. Overall, it was a very pleasurable experience.
Note:
I might take one or two of those cakes and write a tutorial about the approach and creation. 
---
Check it out on Facebook/ Instantgames!