Polishing older tutorial assets in Inkscape
Assets revisited
While playing with Inkscape, I decided to take some older tutorial assets and try polishing them. The newest version of Inkscape has a lot to offer and runs more stable when dealing with the things I enjoy. Blurs, blend modes, and layers run fine now. I had a look at the files of this site [in access of 1000 images] and there is no shortage of assets that could use some love.
One of the oldest tutorials is the creation of a dinosaur. It was a basic Inkscape tutorial for an external site back in the days. Dino briefly featured on the screens for the character animation tutorial. I did mean to rework the tutorial to match this site for a while. So, today was a 'sit back and have some fun' day.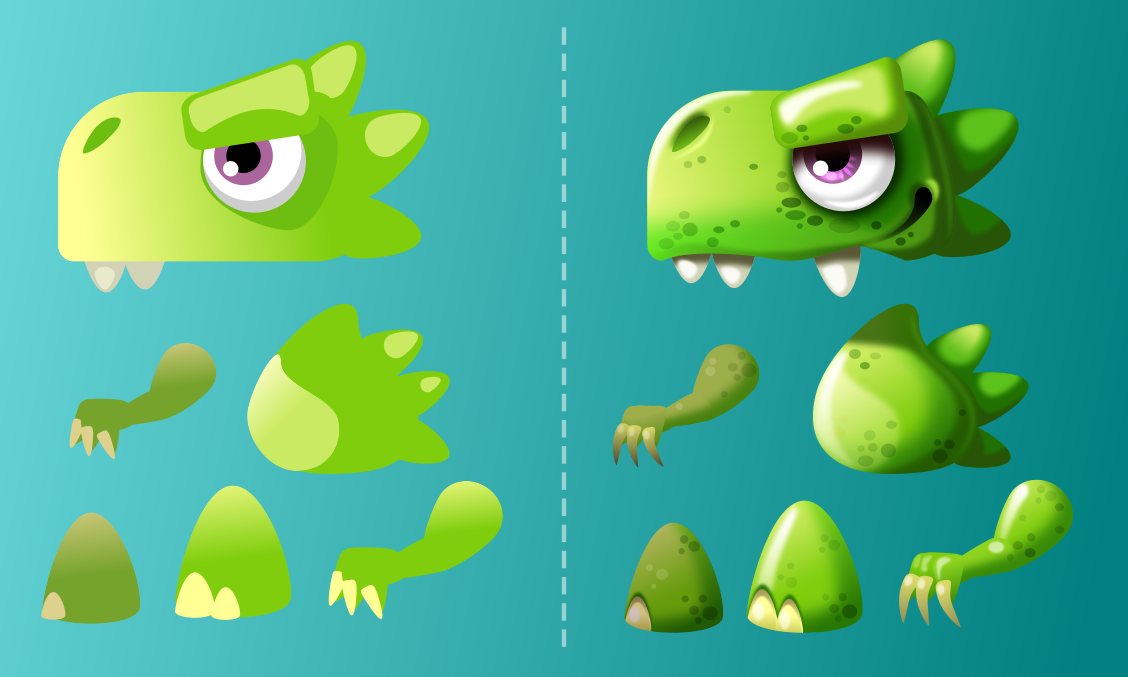 I took the original parts and adding some shading shapes, blurs, and more detail to them. There are a lot of clips to keep the blurs in check. I also added a little bit of texture with some random, semi-transparent circles.

Would there be interest in tutorials on this? I could go through some of the older assets and bring them in line with the current abilities of Inkscape. Explaining the process of shading, adding detail, and reworking the art. Maybe I could add some basic animation tutorials in Spine or Spriter as well.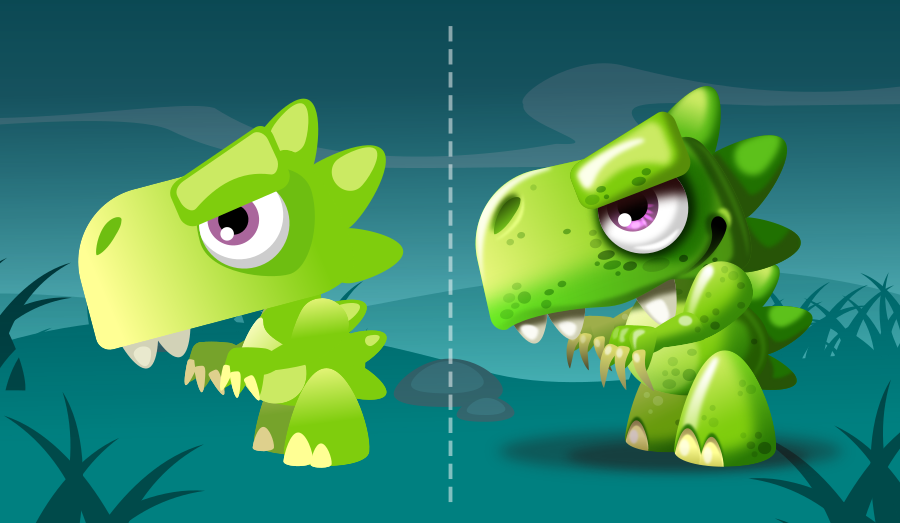 It's up to you!
Please let me know in the comments below if there is interest and what you would like to see revisited. Thanks!